The GYROTONIC® Method for Actors, Artists, Dancers, and Musicians
The GYROTONIC Method was developed by Juliu Horvath, a dancer from Romania, who developed his program for dancers. The GYROTONIC System is designed to work with a performer's specific need and help them to be less prone to injury. The system allows a performer to achieve freedom of movement and increase range of motion. By emphasizing joint articulation and integrating movements with the corresponding breathing patterns, GYROTONIC training develops a performer's physical and mental abilities. The yoga lounge has been actively involved in the dance industry for over 20 years and has Artistes in the North West incorporating GYROTONIC and GYROKINESIS® exercises into their everyday life. GYROTONIC is an important support for the Artistes in every aspect of their artistic and professional life.
"I go to one of Nisha's reformer classes with my other half once a week. I'd highly recommend her. The class is just the two of us and Nisha really makes sure you get your value for money. There is no hanging around, it's straight in there and full on for the full hour. You definitely get your money's worth. She's very good at judging the level to set the kit to so no matter how new or experienced you are she makes sure the class is tailored to you. She's also very encouraging in the exercises (almost too so for me, I prefer being shouted at!) but I suspect for most people (and certainly for Elaine my other half) that is very welcome. I can tell you that even after just one session I found my posture had improved and so has my flexibility. For me it's worth every penny that I spend on it." – Rowan Bridge, Manchester
Testimonials from dancers
"GYROTONIC exercises taught me how to prevent injuries, and has given me a deeper understanding of how everything works together. I have incorporated the exercises into my daily schedule. They are the first things I do every morning, and they prepare me both physically and emotionally for the rest of the day."
"While recovering from a foot injury, the GYROTONIC EXPANSION SYSTEM® has kept my body strongly connected to organic motion. Through the intense exploration of repeated movements I have developed a closer relationship with my body and I am better prepared to go back to rehearsal."
Testimonials from Actors, Artists and Musicians
"I began GYROTONIC training a couple of years ago because of a chronic hand injury. Not only did my hand heal, but also I developed an increased awareness of my entire body, which has further improved my playing."
"For most of my life I have been nearly unable to walk without my feet turning in. When I started GYROTONIC exercises around 6 months ago, I almost immediately felt a difference in the way I walked. I am passionate about acting and singing so I was overjoyed when I discovered that I was able to walk into auditions with much more confidence. Now, not only are my feet completely straight, but I stand much straighter than before and all around generally feel an appreciable difference in my attitude. I feel much less lethargic and more awake. GYROTONIC training has certainly been one of the most inspirational courses I have taken."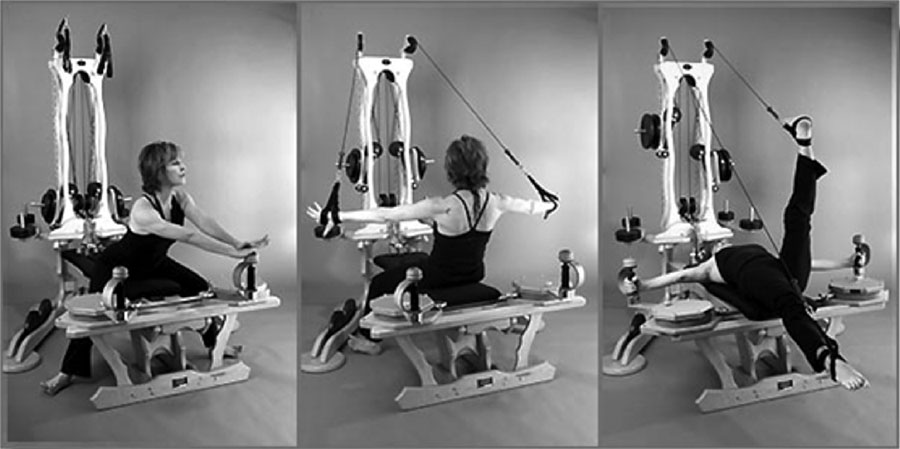 GYROTONIC
®
, GYROTONIC EXPANSION SYSTEM
®
and GYROKINESIS
®
; are registered trademarks of GYROTONIC
®
Sales Corporation and used with their permission.