Manchester Studio now open in Sale
5 Wharf Rd, Sale, Trafford, Manchester M33 2AF
Download and print off your medical form New Pilates Manchester Medical Form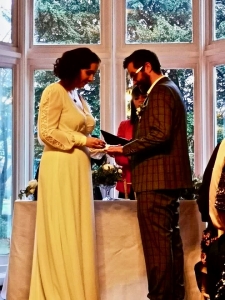 "I started at Pilates Manchester almost 6 months ago as I had been in constant pain with my lower back. Pilates, as an exercise, had been recommended by several physiotherapists and after some research; I came across Pilates Manchester and Nisha Srivastava. I booked an initial consultation and I was amazed by the results. My back pain started to ease within days. I opted for one on one sessions as I was keen to get maximum benefit. Nisha is very keen on a holistic approach to health and fitness. We have looked at my immediate and long term goals in life and the psychological reasons for poor diet and fitness as well as at my general health, well-being, mental and physical strength and flexibility. The results over the last 6 months have been remarkable. My back pain is vastly improved; I have lost over one stone in weight and dropped a dress size. My body is leaner and more toned particularly around my thighs, hips and bum and losing the weight helped me feel extra special on my wedding day a few weeks ago. The studio in Sale is bright and airy and the equipment is top class. There are cheaper Pilates classes and personal trainer sessions out there but Nisha and her staff pride themselves on treating the whole person and they offer so much more than an exercise class. I couldn't recommend them more." Claire Leonak
We recommend a minimum of two sessions per week to see and feel the benefits and pricing is structured to help you achieve this level of attendance. All courses must be pre booked and pre paid, numbers are limited to ensure specialist teaching. We have a choice of CHEK holistic lifestyle coaching, Pilates large equipment reformer/tower classes and matwork.  Pre consultation required for all apparatus and pain sessions. Trying to cut corners with any medical condition or no assessment just does not work. A consultation ensures that the client has the best experience at apparatus class and also understands the principles and fundamentals of Pilates particularly when using our extensive apparatus.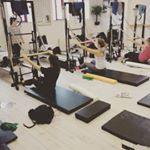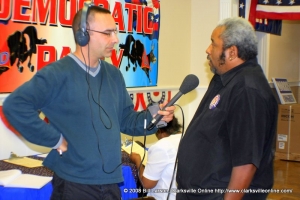 "I started doing Pilates with Nisha because I'd found that I was much less flexible than I used to be and would wake up in the morning feeling really stiff. I also do a lot of driving with my job as a BBC reporter and had started to develop problems with my hips. The effects of doing Pilates have been remarkable. I am much more flexible and have much better posture and core strength than ever before. I started to notice the difference within one or two sessions, and I have never looked back since. For me it is some of the best money I have ever spent. I would highly recommend Pilates Manchester. The equipment is first rate, as is the teaching". Rowan Bridge BBC newsreader.
Why Choose Us ?
Not to be confused with standard gym pilates or reformer pilates classes. We offer unique, bespoke approach to achieving core strength, rehabilitation, balance and flexibility using the V2 Max Reformer and other equipment.

The V2 max Reformer offers a functional approach to every day life by using the front and back of the machine and working on more bi-ped daily movements.

State of the art luxury private facility proving an excellent training environment, offering specific myofascial methods not found in other commercial studios, gyms or training pilates studios.

Challenging and versatile sequences that deliver amazing results, keeping your movement patterns fresh and effective.

Nothing left to chance – all clients are admitted to our session through a choice of consultations so we can achieve your goals and expectations.

We are here to train, not here to drain. if you are looking to reduce inflammation in the body and perhaps loose weight. The last thing you want is more stress in the body. Stress is stress at a cellular level and the body cannot tell the difference between a high intensity exercise or a divorce. The bodies response to stress is to release more hormones one in particular being cortisol. Balance your cortisol and you will balance your life.

You would expect to pay a bit more at Marks and Spencer than you would at Asda. You are paying for results and a premium product rather than quick fix classes or solutions.

You would expect to travel for something special and unique , hence we are not on every street corner and would require you to come to us and make a commitment in order to see results.
Sale Trafford Pilates class Studio
5 Wharf rd, Trafford, Sale , Cheshire, M33 2AF
To maintain professional standards we never throw anyone not class and speak to every client individually. Please call or email the studio for your free phone consult.
We cater for clients who are total beginners to advanced Pilates living in the Sale- Trafford area and beyond. Please read our Terms and Conditions.
Clinical class – It will familiarise the client with the Pilates reformer equipment and will establish good motor skills giving you strength and confidence to move to higher classes in the future. You will learn to use a natural breath pattern which promotes a less fight or flight effect on the body. You will use both the reformer and the tower and the arc barrels in these classes at Sale. Our Pilates Reformer classes are unique in that we have the added STOTT V2 Max tower and arc barrels. This ensures that clients move multi plane and multi directional keeping it functional for every day life. Core strength and too stability are key.
 Core Class – A flowing class, Reformer and tower work targets your muscles in multi plane dynamic movement sequences. Exercises are more physically demanding with a focus on building strength, challenging co-ordination and endurance while also creating a long, strong "Pilates" body. While more challenging our teachers are experienced and will offer variations within the class to make things easier or more challenging depending on personal requirements.
Mobility/Agility class – This class focuses on mobility, agility, strength and performance. Utilizing the moving platform with the tower , this course is designed for those who have a basic knowledge of the V2Max Reformer . Movement start as isolation and regression and then increase using more fascial lines and planes three dimensionally.
Garuda Barre class – This contemporary barre workout incorporates the physicality and grace of dance. Different aspects of the yoga asana are brought in to establish alignment and stretch in the body. Rhythm and flow are paramount, adagio and allegro are two aspects of movement quality that are constantly introduced. Here balance and strength work side by side to create a sense of length and flow.
Trigger point & Myofascial class – 
This Myofascial Pilates multi equipment sessions will incorporate the slings of Vleeming and the springs of the Reformer machine. Get ready to be gently tractioned and learn to move 3D style in this session. This session also works with small ball props to release tight trigger point areas.
SpineCare class – 
Using muscles & fascia to interconnect open and closed chain movements using the tower and reformer. The apparatus simulates postural support whilst challenging the distal extremities to the proximal power house using a specific spine care repertoire.
CNHC registration
 CNHC registration is recognized for reimbursement with a number of private health cash plan providers.This means that clients who are members of the relevant plans can claim for the cost of the treatments outlined here, when they visit CNHC registered complementary therapists.
To view the providers recognised by CNHC registration for reimbursement click here:
It is essential that clients check their coverage before committing to or paying for treatments if they want to apply for reimbursement of fees.