Quality Pilates classes in the heart of Manchester city centre…
***OUR CITY CENTER PILATES HAS NOW CLOSED – PLEASE USE SALE TIMETABLE FOR REFOMER MULTI APPARATUS AND GARUDA BARRE SESSIONS ***  Reformer multi apparatus sessions are  in high demand and are strictly limited to 10 places – we regret that class sizes will not be increased and once they're gone, they're gone! We cater for both beginners and improvers clients with modifications and props given to increase intensity or focus on a particular area of movement. 
Pilates Small Equipment classes
At our city center Manchester location, all our Pilates classes use a different piece of equipment every six weeks , so you the client never get bored. We are in small groups of six people so hands on attention is excellent. we also cater for pre/post natal.
Equipment can help improve flexibility Equipment can improve/enhance Kinaesthetic awareness
Equipment can increase strength/endurance
Equipment can either make an exercise more challenging or indeed easier by providing support and aiding alignment
Equipment can be used for rehabilitation purposes Helps keep class members mentally stimulated therefore more 'focused' Helps add variety/diversity to a class.
Engagement of the Core Stabiliser muscles becomes more enhanced.
Class members are more 'aware' of these muscles working which in turn reinforces their understanding of 'centring' and the importance of it.
"I've started taking Pilates classes only a couple of months ago, and I'm loving it!
The main goal for me was to get back into a good shape, having not exercised in a while due to some neck pain. I was a little sceptical I'd like it at the beginning, but having seen some results in only a few weeks my weekly class became addictive!
The teaching staff are very prepared and friendly, the classes are small which means you get more tailored guidance and advice and they do classes on Saturday, which for me is a massive incentive. " – Angela Pavan, Manchester
Reformer on the mat description:
This mix of mat blended with reformer exercises will leave your bottom sore! Nisha will teaches variation of Reformer exercises such as Footwork done standing up, Tree, Tendon Stretch, Russian & Front Splits combo, Kneeling Knee Stretches variations, and Standing Lunges. We use rubber tubing with handles to get the added resistance and proprioception. During this course you will learn a wide range of Reformer movements which have been newly adapted to the mat using a Pilates Tubing. The Pilates Tubing with handles helps target muscles while allowing you assistance to pay attention to form & control. Variations for decreasing and increasing the level of control required for training beginners to advance Pilates clients will be taught.
Pilates Mini Ball Class description:
These exercises work on improving posture with a major focus on core stability and back mobility while also lengthening and strengthening the surrounding muscles. Keeping the elements of the STOTT PILATES Five Basic Principles in mind, learn how to add variety and fun to traditional Matwork routines.
Exercises are performed seated or lying on your back, side or front. Tone up from head to toe with these moves using an exercise ball to target your abs, arms, butt, and thighs and improve your balance. Create total-body strengthening and conditioning.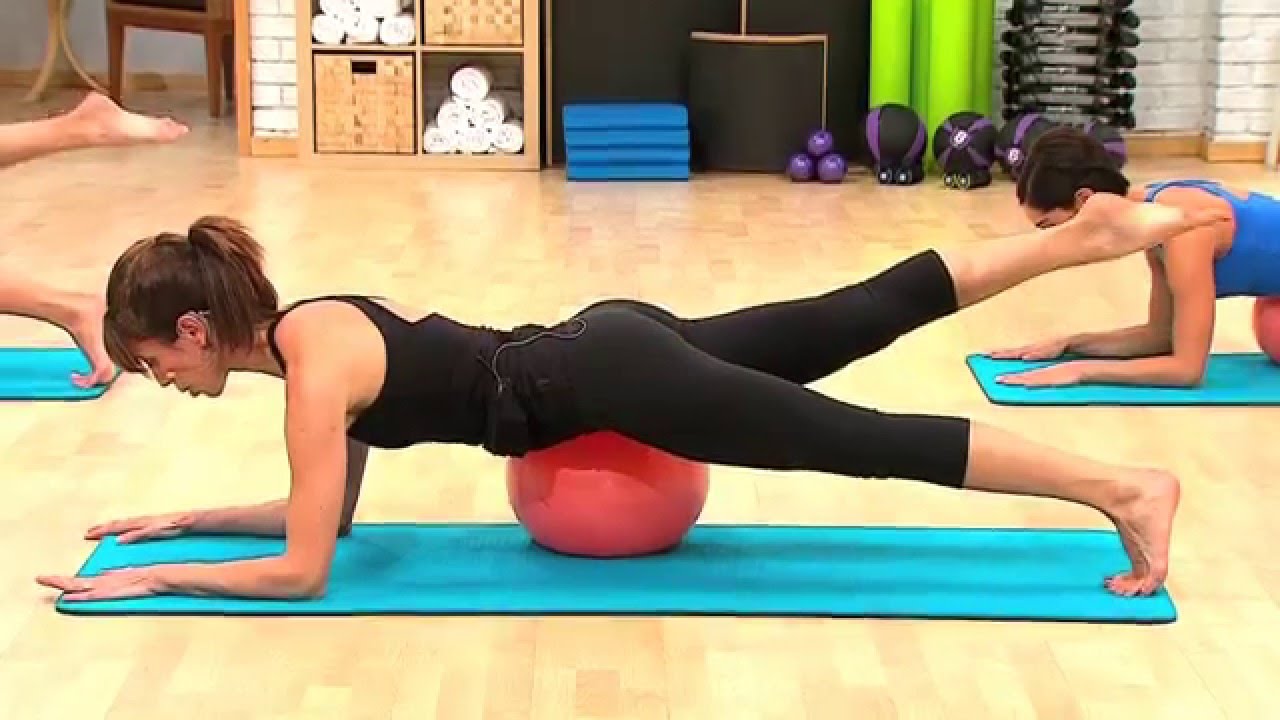 This unique,
Pilates-inspired mat workout uses a 9-12″ ball for resistance, stability and support.
Pilates Foam Roller Class Description:
The Pilates foam roller is easy to use and extraordinarily effective to activate deep core muscles, improve balance and posture, and strengthen extremities. It is also magical for myofascial release and self-massage. The foam roller provides an unstable surface on which to do your exercises, making them more challenging.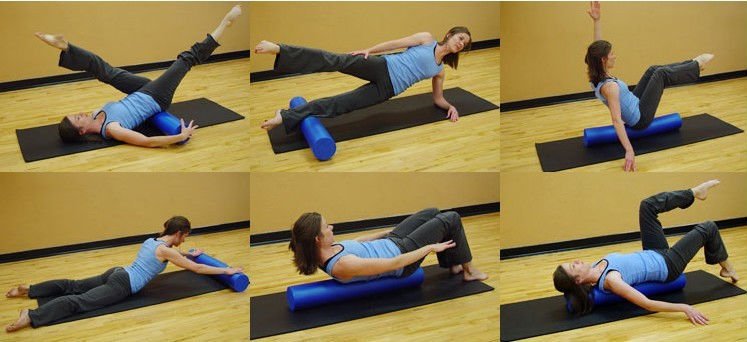 Stretch, Exercise and More with the Foam Roller
Massage Tool: Don't you love it when a massage actually gets to just the spot you need to release? Well, try rolling that muscle or area on the foam roller. Notice I said "on the roller," not "with the roller." That means you actually put your body weight on the roller and gently rock and roll your way to stress relief.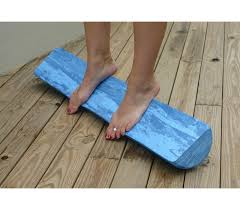 Body Part Prop: Under the knees! Lie on your back in rest position and let the foam roller support your slightly bent knees. This position will help lengthen and relax your spine. There are lots of other ways to use the foam rollers as props, but that is my favorite. Other places you might see a foam roller used as a body prop are under the hips or to support a limb.
Stretch Support: One of the very nice things about using a foam roller as a support for stretching is that you have a curved surface to work on. But you are not far off the ground and chances of tipping off are slim (unlike exercise balls) so you can really relax into your stretch. You can find many creative ways to work a stretch off the foam roller. For example: Sit with your leg straight and the roller under the calf (don't lock your knees). Leaning forward over your leg will give you a nice extra stretch.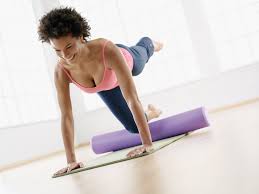 Stability Exercises: Pilates is famous for taking advantage of the core strengthening potential of an unstable surface. As a person tries to maintain balance while working with an unstable surface, all of the deep muscles of the back and abdomen are recruited to help maintain balance. Pilates instructors are inventing many ways to enhance mat exercises and mimic equipment exercises with the foam rollers. Some you might try are exercises like plank or push-up done with your hands on the foam roller instead of the floor.
 Pilates Magic Circle Class Description: 
Please print off and bring your medical form: New Pilates Manchester Medical Form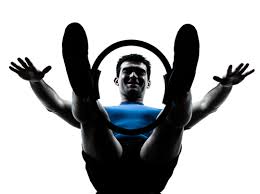 The Magic Circle is one of the original tools that Joseph Pilates created to help you find the connections to your center more easily. Like everything else in Pilates, the ring is secondary to the powerhouse and is never the main point of any exercise in which it is used.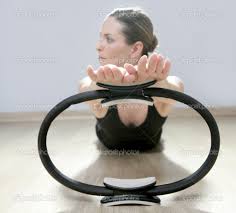 Consider the Magic Circle an eager assistant finding ways to help the powerhouse become more efficient on the job, thus accomplish greater results.If ever you find yourself creating tension outside the powerhouse (neck tension) or find yourself more aware of the ring than the center of your body, you are probably devoting too much of your strength to the ring and will miss out on some of the benefits of the exercise being taught.When used properly, you will find the ring a great tool for deepening your work.
Private pilates beginners & improvers sessions in the heart of the city centre
Please print off and bring your medical form: New Pilates Manchester Medical Form
Lower Ground Floor
64 Bridge Street
Manchester
M3 3BN
Reaching us in the city centre:
Parking: The most economic parking can be found at the SiP car park on Johnson Street, just off Brown cross Street (a 4 minute walk from our facility). Please note that a Europark car park is situated adjacent to the SiP option, however SiP is both cheaper has offers more flexible parking options. Car parking on Browncross Street itself is free of charge after 6pm on weekdays, 12:30pm on Saturday, and all day Sunday (correct at the time of writing – please check on-road signage at the time of parking!)
Cycle: Cycling is an excellent way to reach us (a good warm up for 'leg day' too!), and we'd be more than happy to store your bicycle at our facility for the duration of your visit.
Rail: Our facility is a short walk from all Manchester rail stations: Salford Central – 4 mins. Manchester Piccadilly – 15 mins (a free shuttle also operates from Manchester Piccadilly to Deansgate and Spinningfields. Deansgate – 10 mins. Manchester Victoria: 10 mins.
Tram: St Peters Square and Market Street tram stations are both a 6 minute walk from our facility.
Bus: Our facility is only a short walk from all routes terminating in Manchester city centre.
Airport: If you are arriving from Manchester Airport, we would be delighted to arrange airport pickup for you. Alternatively, you can travel to Manchester Piccadilly by rail, and either walk to Bridge Street, or take a free city centre shuttles bus to Deansgate, only a stone's throw from our facility.
Email: info@pilatesmanchester.com  or Call: 0800 246 1251 to book.